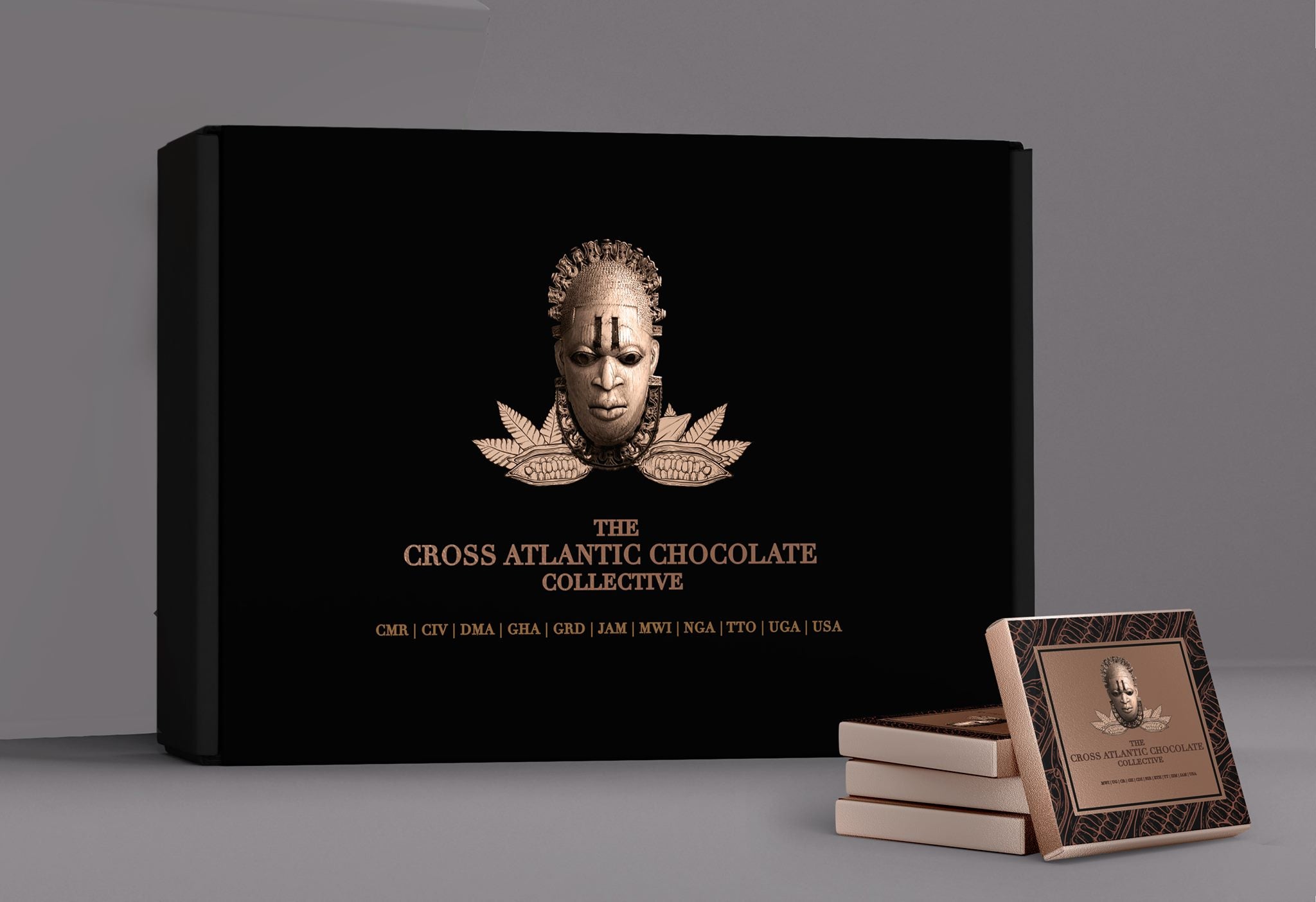 Meet the presenters of Cross Atlantic Chocolate Collective -The New Normal
Wezi Mzumara - Malawi
Founder & CEO, Kwanza Cocoa  


I'm Wezi aka @misswezwez on social media. I grew up between Ethiopia and the UK. I moved back to Malawi 10 years ago and started planting cocoa in 2013. By profession, I am a publicist and event manager. I started Malawi's only existing fashion week aka Mzuzu Fashion Week in 2015 whilst waiting for the cocoa to grow. I also have my own accessories label Kwanza Designs and I am now slowly becoming a chocolate maker and chocolatier. I'm so excited to be a part of a growing community and looking forward to tasting all your products in the months to come. For all choco farm items you can follow @kwanzacocoa on all socials.


Emily Drani - Uganda
Emily is the former Executive Director and co-founder of the Cross-Cultural Foundation of Uganda, an organization dedicated to promoting a 'culture in development' approach. She holds a Master of Philosophy in Development Studies with a focus on Endogenous Development. She has 14 years professional experience in cultural heritage development with a focus on cultural rights, cultural heritage research and documentation, capacity building and advocacy at national, regional and international levels.

At international level, Emily served as the Vice Chairperson of the Executive Committee of the International National Trusts Organization, a global umbrella body of National Trusts dedicated to promoting the conservation and enhancement of cultural heritage. Emily has also served on the UNESCO Evaluation Body for the 2003 Convention for the Safeguarding of the Intangible Cultural Heritage (ICH) and is a trained UNESCO ICH facilitator.  At national level, Emily is a member of four Boards of non-governmental organizations that promote culture and nature conservation, creative arts and industries, women and children's rights as well as good governance.


Solomon Nsereko - Uganda

I'm Solomon (@thecacaofarmer on Instagram and Twitter) a Market and Social Research Consultant by profession and a Farmer by heritage. I co-own a small East African Consultancy called Research Moguls Ltd or REMO in Uganda (as a brand of Explode 360° an experiential marketing Agency) and in Rwanda. I'm a third generation Cocoa Farmer, which I began focusing on in 2018.


My grandfather, Antonia Kayongo was one of three progressive model farmers selected in 1959 before Uganda's independence to pilot and encourage Cocoa Farming in central Uganda, so this is a piece of my heritage I had neglected.


Aaron started out in the music industry after leaving university, promoting, managing digital marketing and social media campaigns for pop and urban music artists, before transitioning into the world of cocoa and chocolate. After inheriting a two-acre food forest from his grandparents, he has fallen down the rabbit hole of Permaculture, Regenerative Agriculture, and Apiculture.


Aaron decided to move back to Grenada in 2016, to focus on rehabilitating the food forest and establishing his craft chocolate company Tri-Island Chocolate. Soon after launching the brand in 2018, he started incorporating tours spanning a Rastafarian Roots-to-Bar experience to Grenadian Chocolate tasting. In 2019, he opened Tri-Island Chocolate Factory offering their flagship experience, 'Making your chocolate bar'. In 2020, he pivoted to offering more virtual chocolate tastings and chocolate making experiences, via Zoom and re-opened the chocolate factory in 2021, whilst taking on the position as General Manager of The Grenada Chocolate Company, Grenada's original tree to bar chocolate maker.
Karla McNeil-Rueda - USACo-Founder, Cru Chocolate
Leaving her home in Honduras and moving to the USA and after pursuing a degree in Engineering and an advanced degree in Sustainability, Karla McNeil-Rueda studied Cacao technology and fine chocolate confectionery at the Chocolate Institute of Latin America and the Caribbean in La Habana, Cuba.
She learned to integrate and combine her empirical and cultural knowledge of chocolate with her experience as an engineer, and with her Partner Eddie Houston who is also an engineer together they founded Cru Chocolate, a hand-crafted bean to bar company that sources fine Cacao from Mesoamerica and the Caribbean to use in their chocolate and other Cacao based creations. Making all their chocolate in small batches at their home kitchen.
Cru Chocolate's mission includes a focus on assisting people at origin in creating and growing their own business by providing education and facilitating small scale equipment.
Nick Davis – Jamaica
Founder & CEO, One One Cacao

Nick Davis was part of the Great British coffee boom of the 90's working in one of the first independent coffee roasters in the North of England. He combined being a barista and student and after graduating from Leeds University he taught English in Spain, falling in love with the culture and the Spanish attitude towards food. He returned to the UK and became a journalist and foreign Correspondent with the BBC.

His final posting was in Jamaica, the country his parents had left over 40 years before. The food was his entry point into an island he thought he knew but surprised him on a daily basis. Kingston is now his home.

He decided to start making his own chocolate after developing a life-threatening food allergy. "Sulphites are in almost everything and are seen as key to modern food production, but I like to keep things clean and as natural as possible, it not only keeps me alive but it tastes fantastic too".  One One Cacao operates out of a waterside chocolate lab on Jamaica's north coast.
Join this esteemed panel of presenters for the Empowering Chocopreneurs webinar - Cross Atlantic Chocolate Collective -The New Normal
Date: Saturday February 26th
Time: 10am - 12 noon Atlanta time
To request for video recording - https://forms.gle/hFATB5smGxSZnozb7
---
Older Post
Cross Atlantic Chocolate Collective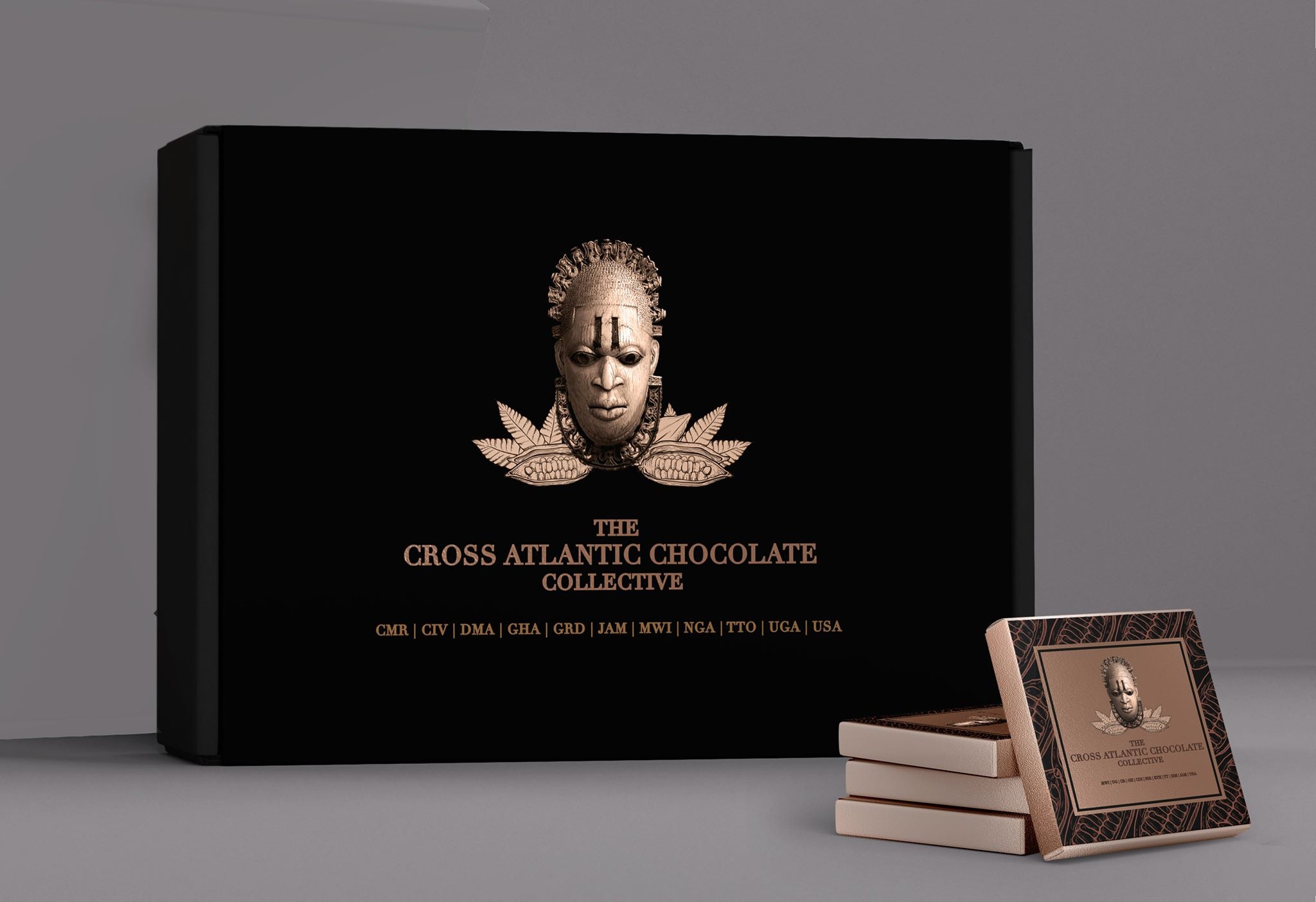 Newer Post
Essentials for a Powerful Website and Successful Ecommerce Platform