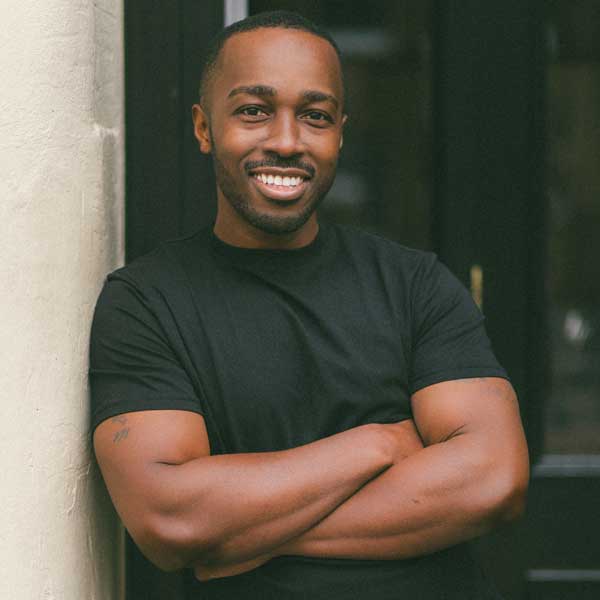 Meet Leslie Agyare - Three Mountain Cocoa
Meet the Presenter Leslie Agyare, Three Mountain Cocoa, Ghana
Leslie Agyare is the Founder and CEO of Three Mountains Cocoa (TMC). After a successful twenty-year career in hospitality in the UK, he decided to leverage his experience, knowledge and disposition to create TMC.
The journey into the world of cocoa and chocolate began from the 40.4 hectares of his historical family land located in the Eastern region. In less than two years, this journey has expanded to include 2,271 farmers from 15 communities and span an area of 6,562.17 hectares producing over 3,000 tonnes of cocoa beans.
The land is enclosed by three mountains that are part of UNESCO's reforestation and conservation program for tropical rainforests. The aim of TMC in direct support of the farmer communities is to create a natural, organic, and authentic raw material for the creation of chocolate products by international artisans.
This process is supported by the establishment of a cooperative designed to support cocoa farmers with the implementation of best management practices and environmentally responsible farm management. The co-operative also provides financial resources along with community and individualised support in the conversion to certified.
"My vision for Three Mountains Cocoa is to create a premium organic cocoa brand underpinned by an active socially responsible business model. With the correct approach, quality natural ingredients can go hand in hand with sustainable farming that removes the risks of harmful chemicals, and I am passionate about making this happen." 
Join CocoaTown and  Leslie Agyare Saturday April 9th for this unique opportunity. 
Date: Saturday April 9 2022
Time: 10 am - 12 Noon Atlanta time
Topic: Challenges of Converting to Organic Cocoa Farming
Presenter: Leslie Agyare
To register for recording - https://forms.gle/itXraA9dV2uib4Sp6
---
Older Post
Challenges of Converting to Organic Cocoa Farming
Newer Post
Establishing and Maintaining a Bonbon Innovation in Ghana