Meet Jeanne Donkoh, Bioko Chocolates, Ghana
Meet the Presenter

 
Jeanne Donkoh, 
Bioko Chocolates, Ghana
After retiring from a long and successful corporate career, Jeanne Donkoh, founded Bioko Chocolates, with a vision to produce quality, handcrafted chocolate confections in Ghana, an untapped, local market.  She started this business selling something that she had never tried before and there was no real local market for, and in 5 years, as its Managing Director, has consistently grown the business.
In 2018, Jeanne began using traceable cocoa beans to produce sugar-free chocolate bars without additives or preservatives and gradually increased the company's offerings to showcase pairings of Ghana's flavourful cocoa beans with the country's cassava, corn, peanuts, tigernuts, melon seeds, cashew nuts and other local ingredients such as its many fruit varieties in both bonbons as well as in her chocolate bars.
Bioko Chocolates exhibited at the Salon du Chocolat in Paris in 2019 under the aegis of the International Trade Centre SheTrades initiative.  In 2020, the company also entered its bean-to-bar Intense Milk chocolate bar with 50% cocoa into the International Chocolate Awards competition.
The name Bioko is a gratitude statement to the island of Bioko, named Fernando-Po by Portuguese colonialists.  It is from this island, north of Equatorial Guinea, that a Ghanaian agriculturist, Tetteh Quarshie brought the first cocoa beans to successfully grow cocoa on a commercial scale.  Today Ghana produces some of the best cocoa beans in the world and is the 2nd largest producer of cocoa beans.
Join Jeanne Donkoh as she guides us through the flavours of Ghana. 
Date: Saturday April 23rd
Time: 10 am – 12 Noon Atlanta time
Establishing and Maintaining a Bonbon Innovation in Ghana

To register for recording - https://forms.gle/itXraA9dV2uib4Sp6
---
Older Post
Establishing and Maintaining a Bonbon Innovation in Ghana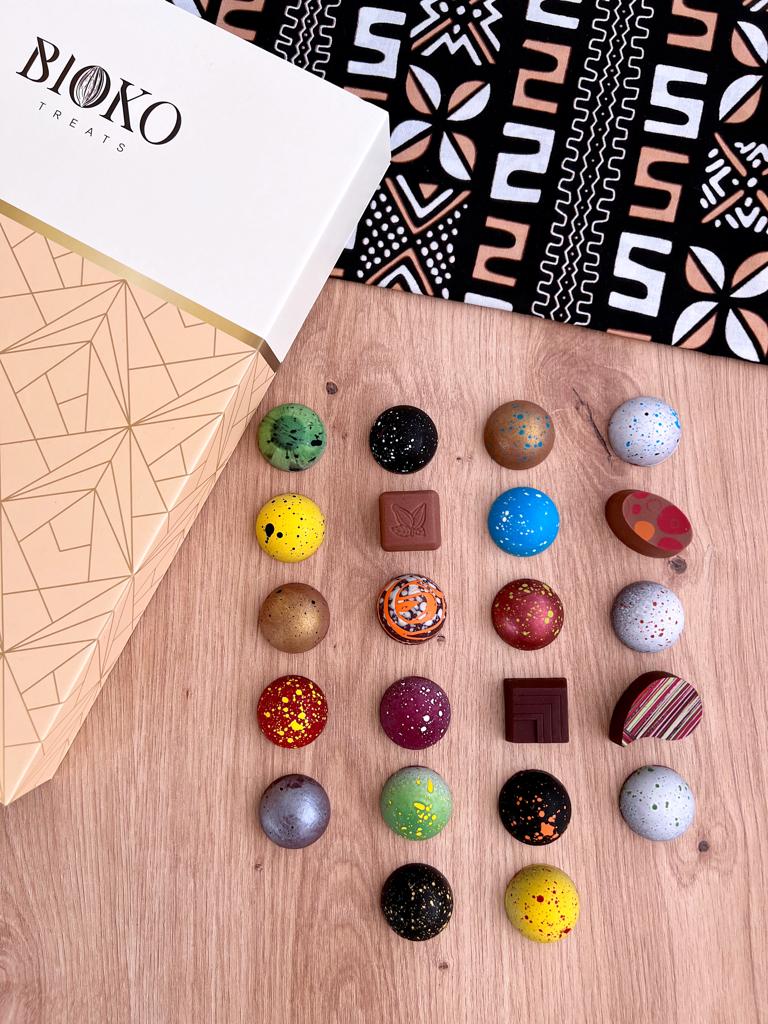 Newer Post
Marketing Basics for Small-Scale Producers