Changing Your Life Story Through Chocolate
Do you dream of financial independence, creating and owning your own business? Do you long to do something you love while helping others and the world in the process? Or do you envision a job that is not just about making a living but that is fulfilling, creative and satisfies your curiosity and passion. What do all these dreams have in common? Each has the power to change your life story and the stories of your family, community and the world.

Luckily, there is an industry that can fulfill any or all of these dreams. Some come to the bean to bar chocolate industry burned out from their corporate jobs, some come because they were successful entrepreneurs, made money in other industries and want to start a business that is good for the world. There are others who come because they wanted to break the poverty cycle or climb the economic ladder. Some women came into the bean to bar world to empower themselves and their neighbors.
Starting a bean to bar chocolate making business has the power to bring economic independence to yourself and those around you. By making small batch chocolate from cocoa beans you can empower farmers and workers with your buying practices while expressing yourself through recipes that excite and enrich people's lives. You get to tell your story through the culinary art you create. You also change the story of the chocolate - one from being a candy laden with calories to a healthy craft chocolate with just 2 or 3 ingredients.
Cocoa farmers become chocolate makers because they did not want to sell their beans at commodity prices. They wanted to add value for their beans by processing them and selling as finished goods or processed goods at the prices they fix. That journey also has helped to improve their own post harvest processes making their beans more attractive to the artisan chocolate makers willing to pay a premium price for their beans.  When the neighboring farmers saw the results, they also started implementing best post harvest processes.
Even though each of their stories is different there is one common thread that ties them all together - the power to change the story of their lives by becoming a "chocopreneur."  They also change the stories of communities, cocoa farmers, and consumers and the world.

Join us over the next few months as we uncover and discover the lives and stories of change makers around the world and in our own backyards.

We will be conducting a series of presentations exploring different topics – The Bean to Bar Chocolate making process, post-harvest processes as well as Recipe, Process and Equipment.

You will also get tips and tools of the trade and find answers to your burning questions on bean to bar chocolate making.
The exploration webinar series starts with a guided tour of the bean to bar chocolate making process with Chef Erika Cline on Monday Sept 21st 10 am - 12 Noon Atlanta Time.  This webinar is perfect for those who want to start a bean to bar business, or who is just starting out or for chocoholics who just want to know how chocolate is made from cocoa beans.
Stay tuned for the full schedule. Don't keep this information as secret – please feel free to share it with your friends and community. The bean to bar chocolate industry is an open industry with free exchange of information.
Here is the link to register for the webinar. 
---
Older Post
Empowering Chocopreneurs©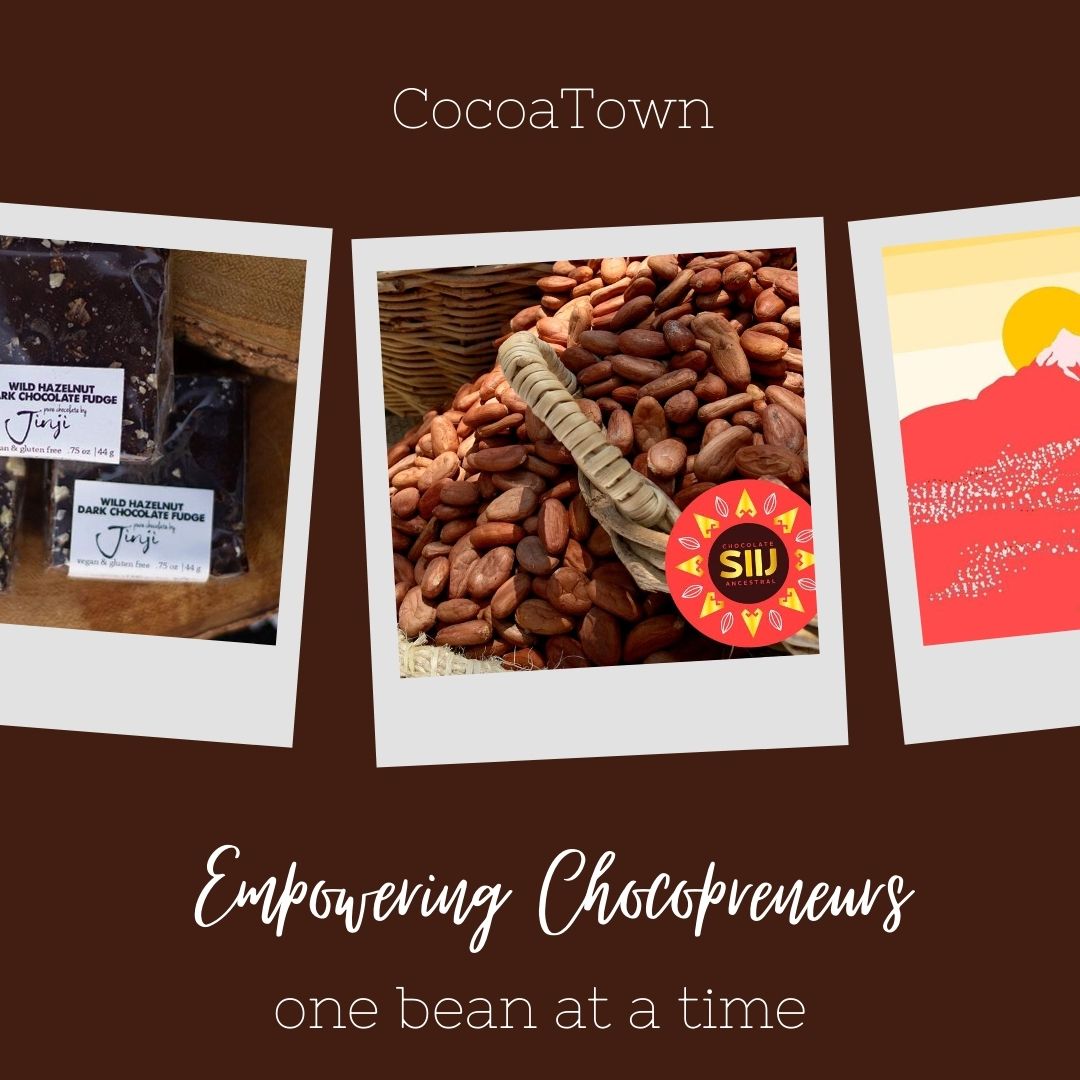 Newer Post
Meet Chef Erika Cline