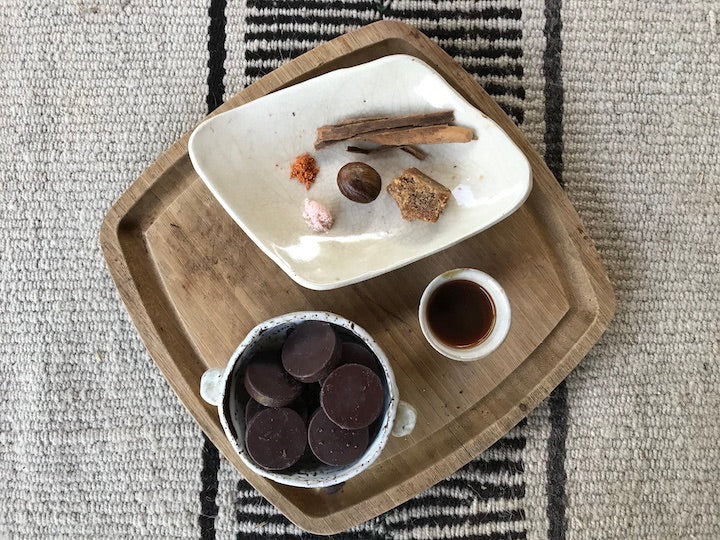 Cacao Ceremony
Cacao Ceremony
Have you heard the term 'cacao ceremony' and wondered what it's all about? What is the purpose of the ceremony?

As makers, producers and manufactures we are working with chocolate but do we really give ourselves the opportunity to connect with the spirit of cacao and the medicine it brings to our hearts. Lyn will take us on a guided journey facilitated by cacao.

Join Lyn Bishop also known as "Mama Cacao" for our next Empowering Chocopreneurs© webinar, A Cacao Ceremony. During this event Lyn will guide us on a journey to tap into the sacred energy of cacao.
Topic: Waxing Moon Cacao Ceremony
Date: Saturday, October 16, 2021
Time: 10:00 am - 12:00 Noon Atlanta time
Presenter: Lyn Bishop


Here is the link to register to get webinar recording - https://forms.gle/KgX7fgkr5i9iEw7G9
Sourcing Ceremonial Cacao:

The best place to purchase your cacao is from a trusted source. Here's a list for the US and UK that Lyn would consider purchasing from. 
In the US:
In the UK:
If you have a local market like Whole Foods near you, you can have a look on their shelves for a high quality, high vibe cacao product. Lyn recommends 100% pure cacao made for ceremony, but in a pinch, you can use any pure cacao grown with intention.

Be sure to choose a high vibe product, as some of the world's cacao is infused with injustice and human rights abuse. If you have questions about choosing a cacao to use, reach out to Lyn and she will be happy to help.
Here is the information from Lyn (in her words) to get ready for the ceremony:
The recipe:
Here is my favorite & easy way to prepare your elixir:
INGREDIENTS:
30-40 grams 100% Ceremonial Cacao (100% cacao/cocoa bar)
1.5 cups water
pinch of cinnamon, 
pinch of cayenne pepper
a couple of drops vanilla
teaspoon of honey or cane sugar

DIRECTIONS:
Bring water to boil.
Turn off heat and let water settle.
Drop in cacao to melt.
Add spices and sweetener.
Whisk vigorously to almost frothing.
Pour in your favorite drinking vessel.

Choose a space where you can sit or lie back comfortably — in a chair, on a bed, or on the floor. You might even want to energetically cleanse the space beforehand.
Bring your journal and pen and any touchstone you wish to put on your altar. And most of all, bring your open heart and enthusiasm to open to what you desire most. I'm looking forward to guiding you in this high vibe ceremony using the energy of the moon and your own personal inner journey.
DOSE REFERENCE:
10g: a very light dose, good for those who are highly sensitive to stimulants, pregnant or have health issues that make it hard to process fats.
20g: a light dose, good for supporting other practices (yoga, meditation, etc) or giving your day a gentle lift; a good ceremonial dose for sensitive people.
30g: a medium dose, great if you're using cacao instead of alcohol or substances on a night out; also good a lighter ceremonial dose (and ideal for your first time.)
40g: a full ceremonial dose, ideal if you want to journey deeply and have drunk cacao before.
50g: a large dose, only recommended if you want to go very deep or if you know you're resistant to the effects of cacao. 
During, and even after a cacao ceremony you may experience any of the following:
A heart opening journey
Cacao can open the heart and allow you to connect with yourself and others in a deeper, more loving way.
Connect to your highest self, your truth and your power
Cacao enables you to connect with your inner wisdom, allowing for more profound meditation. It provides an ability to travel into your inner landscape to find your own intuitive knowledge
Release blocks, limiting beliefs and outdated patterns
Cacao brings an awareness of things that have been keeping you from living the life you love and gives you the strength to let them go.
More energy and mental clarity
Cacao gives you an energy boost which can help you find mental clarity and balance. You can be reminded of your talents, skills, creative ability and life purpose.
Open to greater creativity
Cacao can create a bridge to inspiration, creativity and new ideas. You'll find new meaning and purpose begin to flow with ease.
Topic: Waxing Moon Cacao Ceremony
Date: Saturday, October 16, 2021
Time: 10:00 am - 12:00 Noon Atlanta time
Presenter: Lyn Bishop
To request for video recording - https://forms.gle/hFATB5smGxSZnozb7
---
Older Post
Meet Valerie Beck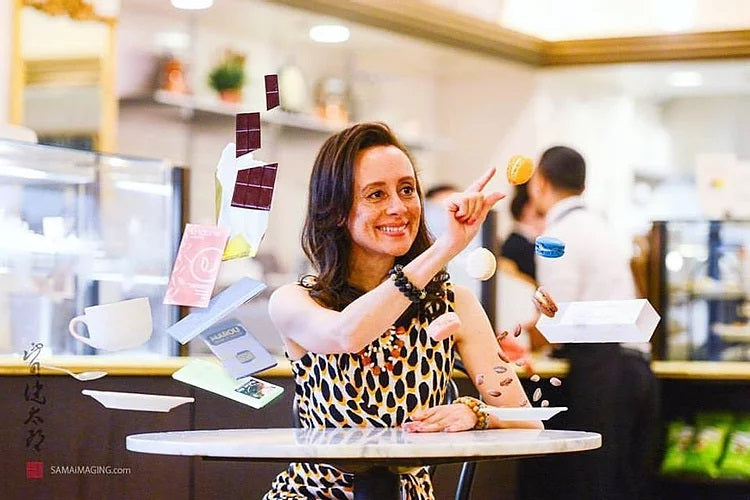 Newer Post
Meet Lyn Bishop