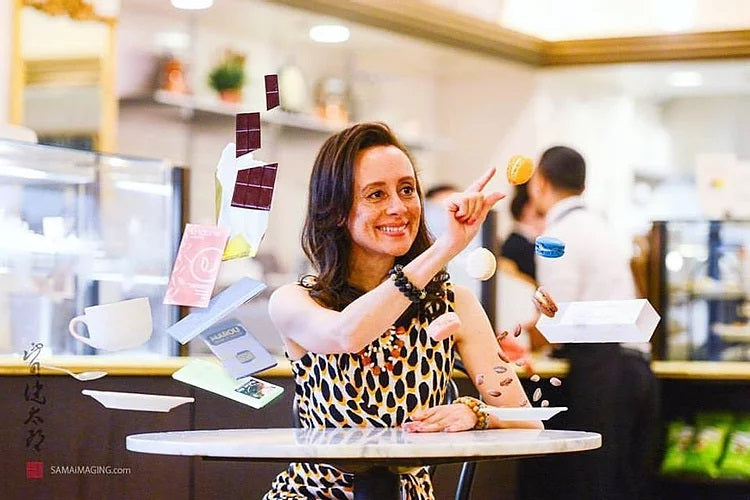 Meet Valerie Beck
Join Valerie Beck, Founder of Chocolate Uplift, called the Chocolate Auntie as she takes us through the ins and outs of finding the right distributor and building a relationship that works for you and your business. She will guide us through the processes step by step.

Date: Saturday, September 11
Time: 10:00 am – 12 Noon Atlanta time (-4 GMT)
Topic: Working With a Distributor
Presenter: Valerie Beck, Founder of Chocolate Uplift, called the Chocolate Auntie
Valerie Beck, founder of Chocolate Uplift bean-to-bar chocolate distribution and consulting, and of the original Chicago Chocolate Tours nationwide, also known as Valerie's Original Chocolate Tours, is a cheerful chocolate expert on TV and radio and in print, and has been profiled in multiple media outlets such as NBC, ABC, WGN TV, WGN Radio, USA Today, The Chicago Tribune, and Crain's Chicago Business.
She is an upbeat and engaging speaker and blogger on all things chocolate. She speaks frequently on topics such as the history and health benefits of chocolate, such as in her presentation "What's in Your Chocolate: Making Conscious Chocolate Choices," where she teaches how to interpret labels to discern what's really in your chocolate bar, and discusses her 5 Ss of first-class craft chocolate, which are: slavery-free, soy-free and industrial additive-free, sustainable, small-batch, and scrumptious! She also speaks on business and motivational topics, with a chocolate twist, such as in her presentation on "The ABCs of Sweet Success: Attitude, Belief, Commitment."
Her chocolate consulting work ranges from helping brands create and launch new chocolate bars, to helping cacao growing nations promote their products.
Valerie is also a popular judge at chocolate competitions such as the annual World of Chocolate event in Chicago, and at business plan and innovation competitions.
Valerie is a pioneer in the business of chocolate tourism and other chocolate services to the public, to the trade, and to cocoa growing nations. Chocolate Uplift is the umbrella for all of these offerings. Chocolate Uplift provides entertaining and educational services to the public including trips to chocolate festivals around the world, and chocolate wellness seminars. Chocolate Uplift also provides valuable services to the chocolate industry, such as consulting to chocolate brands particularly in the small-batch and fine chocolate categories, distributing bean-to-bar chocolate from makers to retailers, importing fair trade cocoa beans and chocolate baking discs directly from ethical sources, and arranging origin trips to cocoa farms for bean-to-bar chocolate makers and others. In addition, Valerie consults for cocoa growing nations such as Ecuador, to promote their ethical cacao and chocolate.
A Chicago native, Valerie created the first chocolate tours when she founded Chicago Chocolate Tours in 2005, to introduce chocolate lovers to small-batch chocolate shops and bakeries. With her team of "Choc Stars" she grew the business to become a well-known and award-winning tour company serving tens of thousands of chocolate lovers, with 50 employees, which opened in Philadelphia and Boston in 2009, and developed footprints in additional cities. In 2016, Valerie relaunched the business as Valerie's Original Chocolate Tours, with renewed focus on sustainable cacao and artisan chocolate.
Valerie invented the concept of the chocolate tour years earlier, when she was a 19-year-old Harvard College senior studying abroad at the Sorbonne in Paris. She had been focused on chocolate since announcing at age 4 that she would drink milk only if it were chocolate. In Paris she fell in love with truly fine chocolate, and started taking her friends on informal excursions she developed to her favorite chocolate and pastry locations there and in Belgium.
Later, after graduating from Harvard Law School, Valerie practiced law in Chicago and Europe, and took the opportunity during her years in Europe to deepen her knowledge of chocolate and pastry.
Her awards include Influential Woman in Business from the Daily Herald Business Ledger, and Top 100 Woman Owned Businesses from the Philadelphia Business Journal. She has mentored many other entrepreneurs through Women's Innovation Network – WIN, the Chicago City Treasurer's small business program, and through private consulting.  
Her philanthropy of choice for her business is CARE, which helps women and families around the world exit poverty through entrepreneurship. Valerie is also exploring and creating projects such as her Chocolate Freedom Walk to help children forced into slave labor on the West African cacao farms that produce the bulk of the world's chocolate, while she promotes fair trade and socially responsible chocolate. She started the Chocolate Freedom Project to end child slave labor on the cacao farms that produce cocoa beans for big chocolate brands, and supports formerly trafficked kids at a West African rescue center. She has also taught as an adjunct professor at Kendall College and UCLA Extension, spreading chocolate knowledge to new generations. Valerie continues to work with students through her virtual tutoring business Valerie's Infinity Tutoring. 
Valerie's mission is Uplift Through Chocolate, because chocolate can change everything from our mood, to the world!
---
Older Post
Working With A Distributor For Your Chocolate By Valerie Beck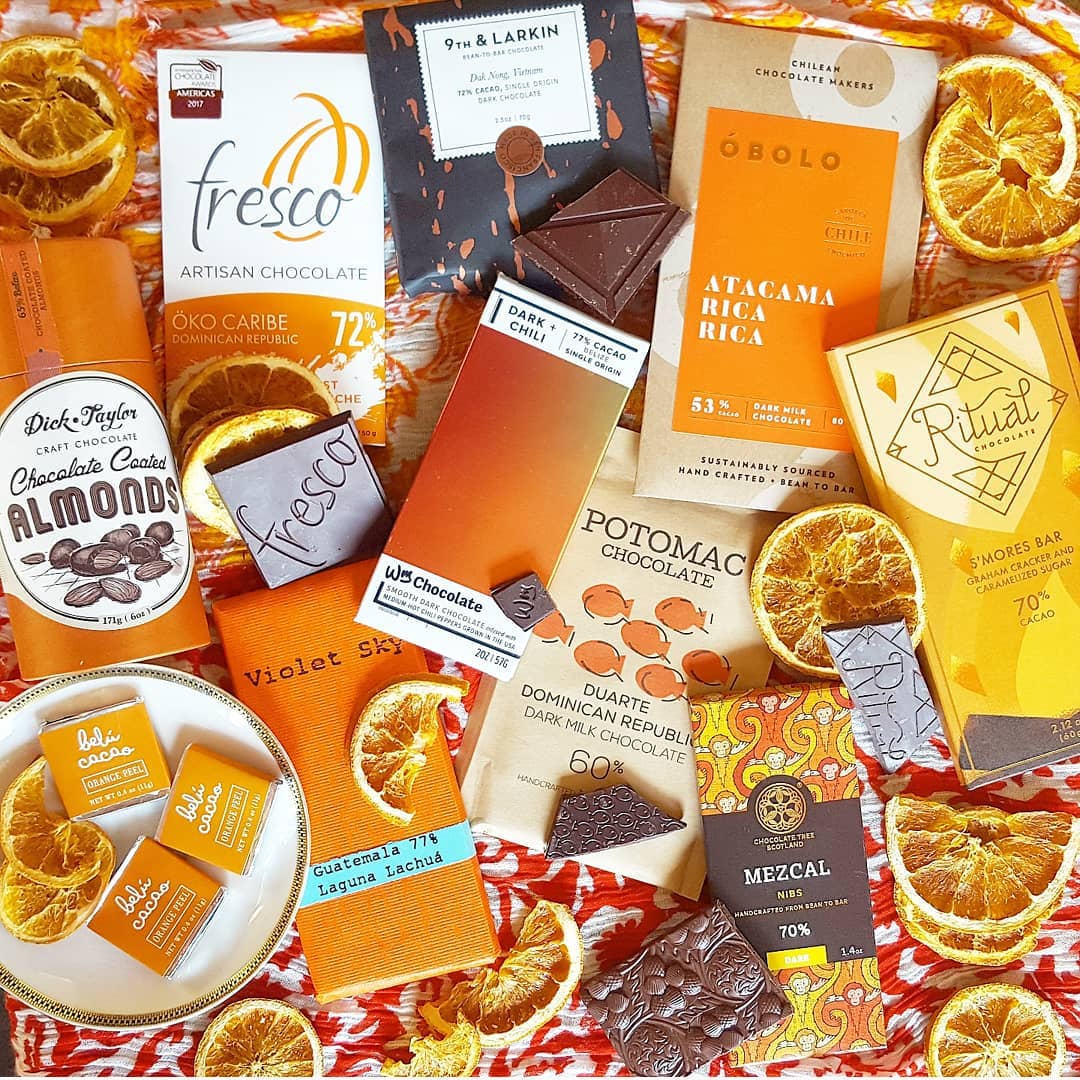 Newer Post
Cacao Ceremony