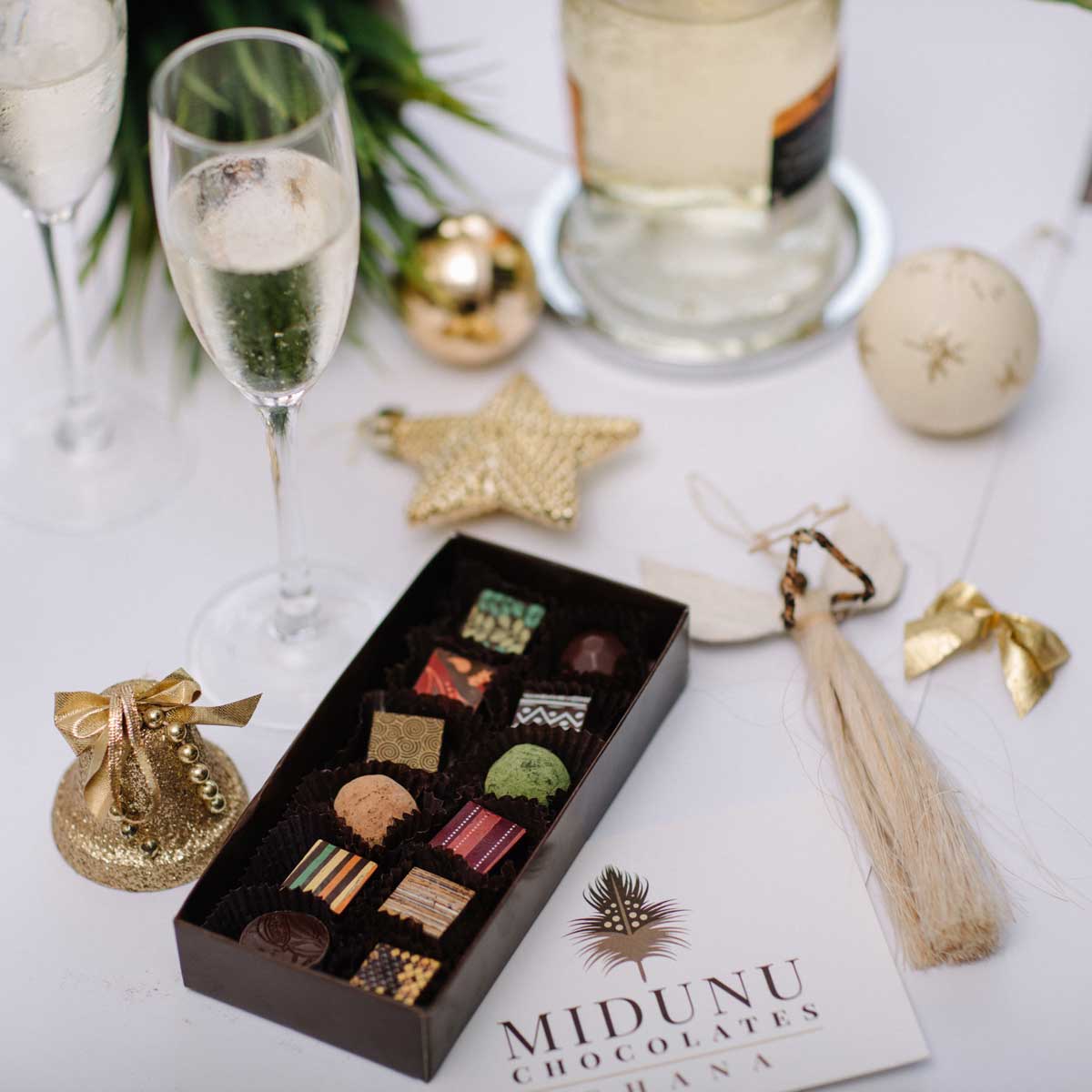 Midunu Chocolates
After over a decade spent engaged in humanitarian work with the United Nations and years of self-teaching in the culinary arts, Selassie Atadika completed course work at the Culinary Institute of America.  Her company Midunu, a nomadic and private dining enterprise in Accra embodies 'New African Cuisine'.  It celebrates culinary heritage where culture, community and cuisine intersect with environment, sustainability and economy by employing local, seasonal, and underutilized ingredients including traditional grains and proteins to deliver Africa's bounty to the table. Chef Selassie Atadika uses chocolate as a base to feature the flavors and essence of Africa. She launched The Midunu Institute which looks to document and preserve the continent's culinary heritage.  She was a finalist in the 2019 Basque Culinary World Prize and voted #73 in the Best Chef Awards 2020.

With a cocoa heritage dating back to 1879, Ghana is renowned for both the quality and quantity of its cocoa, the main ingredient in chocolate. The traditional method of fermenting cocoa beans in plantain and banana leaves instills a unique flavor while the country's quality control system provides consistency.

Midunu Chocolates are artisanal handcrafted chocolates. Made with Ghanaian cocoa, they feature the flavors and essences of Africa. Taste the subtle infusion of the bounty of the African continent – fruits, spices, coffee, teas, and tisanes. These complex flavor profiles embody the beautiful patchwork of Africa's culinary heritage.
"The inspiration for the chocolates comes from different parts of the continent, reflected in the name given to each truffle. We have named the truffles after different African women who have inspired the truffles and are culinary custodians throughout the continent. Get your taste buds ready for an unforgettable journey through Africa!
After years travelling through the various corners of Africa, I distilled the essences of the African continent and now offer them to you in Ghanaian chocolate. Taste the subtle infusion of the local bounty – teas, tisanes, and complex spice blends. These flavors represent the beautiful patchwork that is Africa's culinary heritage, a chef-scripted love story to our continent in every bite. I hope you enjoy my interpretation.


We are a Black-owned company with an operations facility in Accra, Ghana and our handcrafted truffles are proudly made by an all female team of chocolatiers." -  Chef Selassie Atadika
---
Older Post
Meet the Presenter - Dr. Darin Sukha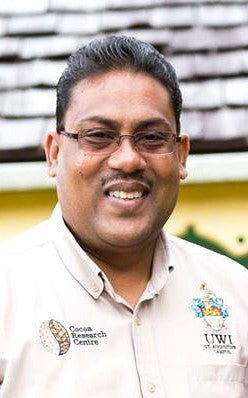 Newer Post
Post-harvest Processing & its Effects on Cocoa Bean Quality