Meet Thalia Hohenthal - Guittard Chocolate Company
Meet the Presenter - Thalia Hohenthal - Guittard Chocolate Company
Many of you may already know Thalia Hohenthal the Technical Service Manager at Guittard Chocolate Company. We are excited and delighted that she will be the presenter for the Empowering Chocopreneurs© webinar Tips & Techniques to Fix Tempering Troubles. 
Thalia Hohenthal is now the Technical Service Manager for Guittard Chocolate Company, having served for decades as the Senior Scientist of Research and Development. She is a graduate of University of California, Davis in Food Biochemistry. Thalia has dedicated almost 45 years to the science of chocolate. Thalia invents new technologies behind the scenes, contributing to the creation of new products. She finds joy in mentoring others to solve new and old problems. She has taught countless businesses how to make chocolate work for them. Thalia has been honored to be an instructor in the industry since 1986, was inducted into the Candy Hall of Fame in 2016, and now serves on the Leadership Board at the University for the Department of Food Science. Thalia discovers patterns and builds connections as a way of designing her life. She loves fine chocolate and believes it can solve any problem in the world.
Join Thalia and CocoaTown on Saturday March 26th for this incredible opportunity. Thalia will help us understand tempering issues, answer the question "What is bloom trying to teach us?" and how we can use the information to make better chocolate.  This will be an interactive participant driven webinar with a short presentation followed by a lengthy tempering/chocolate bloom question and answer session.
Email us (info[at]cocoatown[dot]com) your chocolate pictures showing tempering and bloom issues by March 22nd to include in the presentation. If you miss the deadline…don't worry…you can share those images or your chocolates live during the event. Think of it as a tempering show and tell.
Topic: Tips & Techniques to Fix Tempering Troubles
Presenter: Thalia Hohenthal 
Date: Saturday March 26, 2022
Time: 10 am -12 Noon Atlanta time
---
Older Post
Tips & Techniques to Fix Tempering Troubles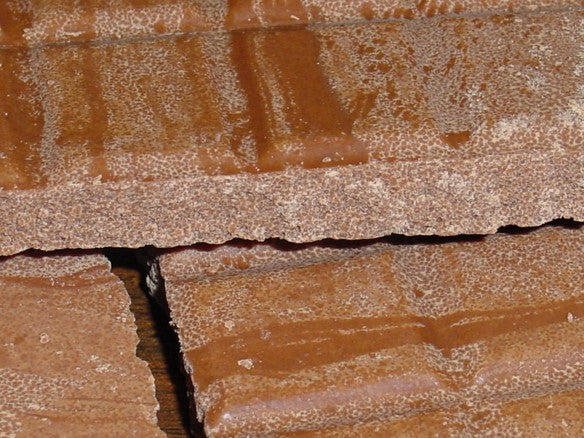 Newer Post
Challenges of Converting to Organic Cocoa Farming