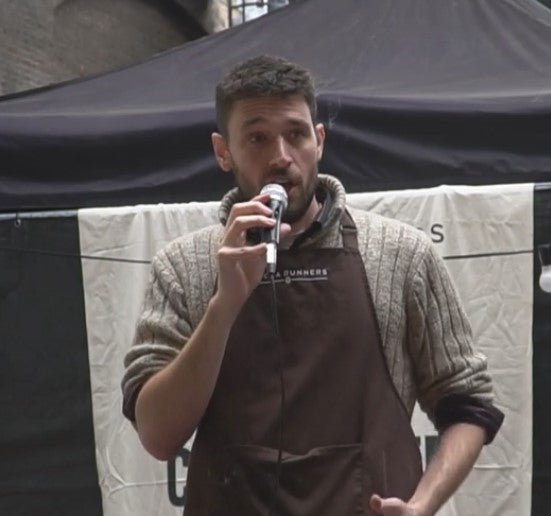 Meet Nick Saxby from Cocoa Runners
Meet the Presenter Nick Saxby 
Nick works with Cocoa Runners, the UK's leading craft chocolate platform, to help advocate for better chocolate.
As a former teacher, Nick has a great deal of experience communicating ideas, and engaging people about the subjects he cares about. He was lecturer and manager in animal sciences and wildlife ecology at an agricultural college. Nick brings his expertise in teaching and learning to Cocoa Runners' extensive programme of virtual and in-person chocolate tastings and educational sessions.
Nick has a passion for wildlife and conservation, and has previously worked with wildlife in a number of locations, and as a lodge manager and field guide in South Africa, welcoming and hosting guests from all over the world and taking them on educational tours. It's this passion for nature that brought him into the chocolate space. Nick achieved his master's degree in Biodiversity, Wildlife and Ecosystem Health, writing a dissertation on the use of cacao agroforestry for biodiversity conservation.
He is the Content & Communication Manager at Cocoa Runners, and an enthusiastic advocate for craft chocolate. As an award-winning qualified teacher, he possesses both the knowledge and the skills to deliver the content in an engaging and informative way.
Nick lives, with his wife and two children, in Montrose, Scotland.
Join Nick as he guides us through the art of telling stories, and engaging with consumers in a meaningful way.
Topic: Communicating & Educating through Storytelling
Presented by: Nick Saxby from Cocoa Runners
Date: Saturday, September 3rd
Time: 10 am – 12 Noon Atlanta time (GMT -4)
---
Older Post
Communicating & Educating through Storytelling
Newer Post
The Secrets of Health and Longevity