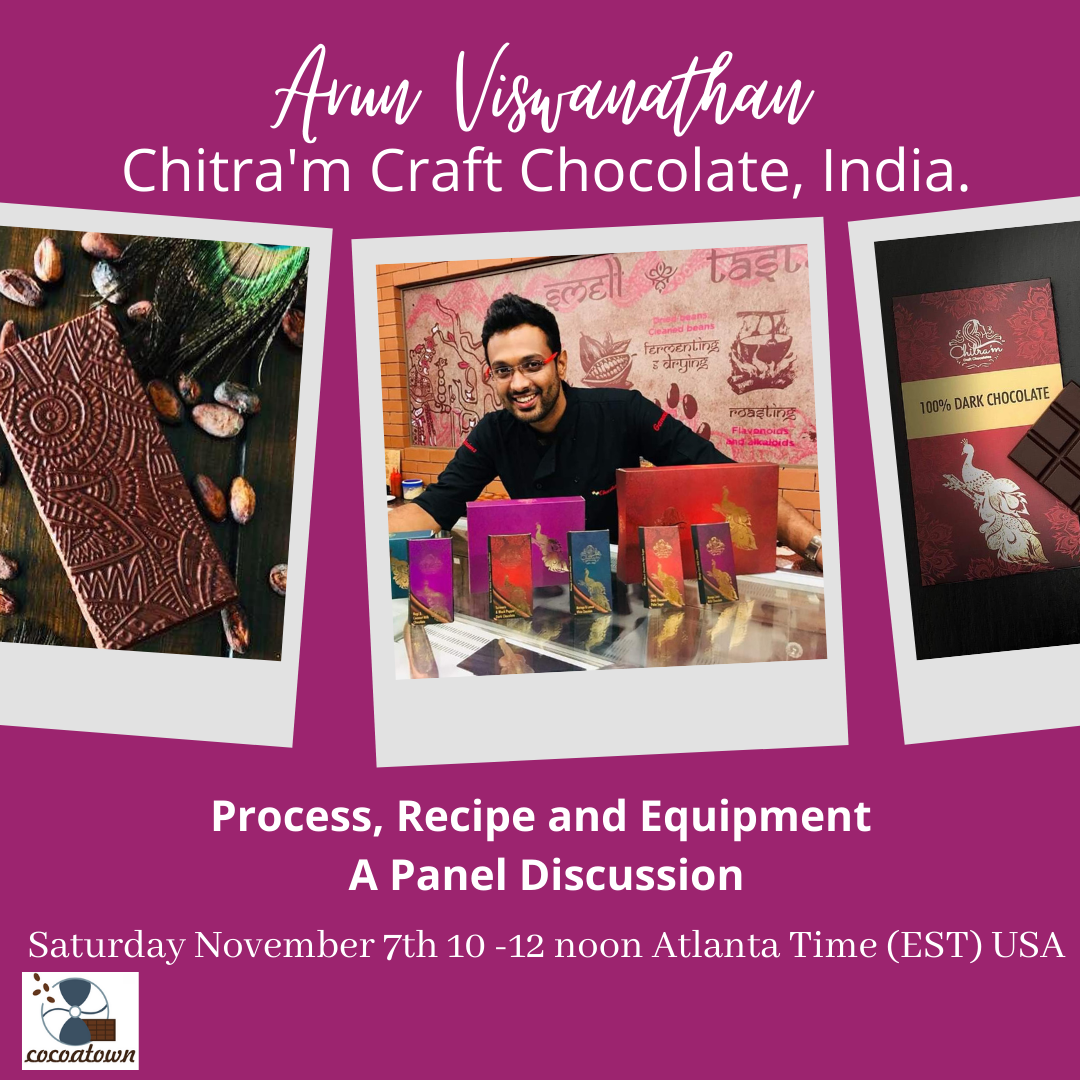 Meet The Panelist - Arun Viswanathan
Meet the panelist: Arun Viswanathan of Chitra'm Craft Chocolates
CocoaTown has assembled a group of accomplished chocolate makers from around the world to share a panel discussion about the effects of recipe and process on equipment.


As a part of this panel we are proud to introduce Arun Viswanathan of Chitra'm Craft Chocolates, India. 
Arun Viswanathan, a TEDx speaker and an food science graduate from Cornell University, is the founder of Chitra'm craft chocolates and Cafe Infusions in his hometown, Coimbatore.

His professional journey started with a dual degree program in agriculture and life sciences funded by Tata foundation and masters in food science & technology. After his time in New York, he decided to come back to India and work under Shakthi ABT industries, specialising in dairy, until the opportunity of learning the art of chocolate making in Belgium came knocking at his door. After having garnered the skill from the best chocolatiers in Brugge, Arun once again decided to come back for good and follow his dream.

He went on to start his first venture, Ganache in 2015 with his mother, a small store selling chocolates for corporate gifting. After three years, he had raised enough money to fund a bigger store with a cafe and thus Infusions came into existence. Unfortunately, a month before the launch, his mother passed away leaving behind a huge void both personally and professionally. Chitra'm, is a tribute to her.

Chitra'm chocolate's vision is to elevate Indian cacao and Indian flavour infusions with healthier sugar alternatives in the world market. Arun, a Level 2 Chocolate Taster has won International chocolate awards for two consecutive years in 2018,2019. The award winning collection include palm sugar dark chocolate, mango lassi milk chocolate, moringa & lemon white chocolate, all envisioned and executed flawlessly by Arun himself.
Join Arun and the rest of the esteemed panelist Saturday November 7th 10 -12 noon Atlanta time (EST) USA for Process, Recipes, and Equipment - A Panel Discussion  
To re
quest for video recording
 - 
https://forms.gle/hFATB5smGxSZnozb7
Please feel free to share this message with your friends and contacts who can benefit from this webinar.
Like us on our social media, subscribe to our email list & our YouTube channel and read our blogs for information on our future webinars.
---
Older Post
Empowering Chocopreneurs© Around the World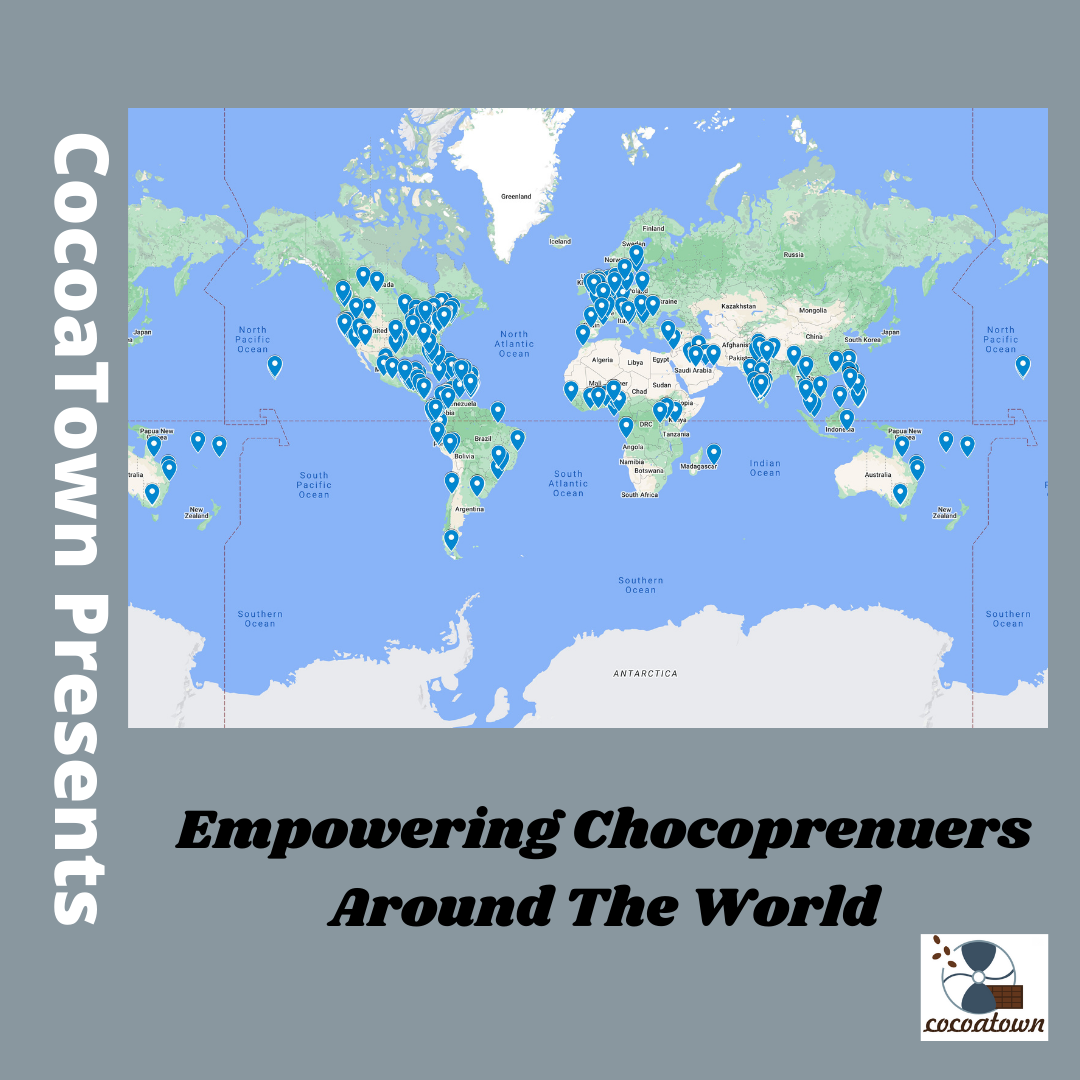 Newer Post
FCIA talks about Addressing Poverty and Child Labor in Cocoa