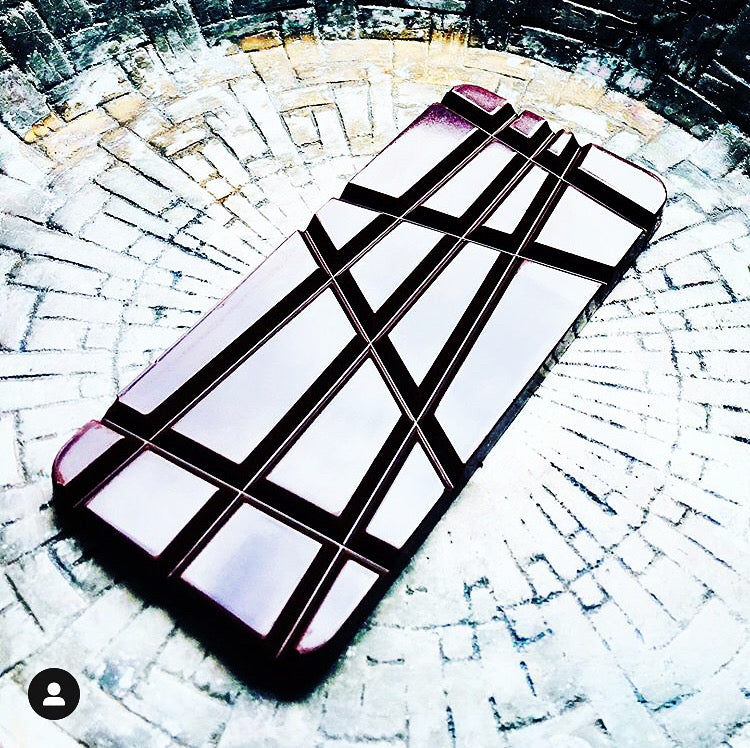 Gina Hardy of Gina's Chocolate and Gina's Midnight Hummingbird from Trinidad and Tobago
As a part of CocoaTown's #sharethemic campaign, today we are featuring Gina Hardy chocolatemaker, chocolatier, dreamer and wander luster presently on the wonderful island of Trinidad and Tobago. She owns Gina's Chocolates and creates truffles and bean to bar chocolate under the brand Gina's Midnight Hummingbird, using the finest single estate Trinitario cocoa beans. 
Gina's Chocolate makes a range of bean to bar chocolate using single estate Trinitario cocoa from Trinidad. Her Midnight Hummingbird chocolate bars are 70% dark and are available in 18 flavours, some with inclusions including Rosie with roses, Passion with Passionfruit and Pink Grapefruit with the dried rinds of plump Trini grapefruit. She also makes truffles and bonbons in over 50 varieties.
Read more about Gina and her bean to bar journey in her own words:
CocoaTown has been a huge part of my journey: I make my chocolate using CocoaTown melangers. The winnower has been excellent: it is very efficient and effective in removing the shells with minimal wastage.  
How did you get into the chocolate making business?
I have always had an immense love of chocolate. Growing up in Singapore, I would seek fine chocolate and save my pocket money to buy the best European chocolate. I always wondered about how such delicious and decadent bars were made and I dreamt of the day I would leave to explore this wide world and had ambitions of being a pastry chef. I even went so far as to apply to the California Culinary Institute in San Francisco after I had completed my Bachelor of Arts Degree at the National University of Singapore. Alas, life took me in a different direction, and I decided to pursue Law instead. I left Singapore at twenty, went to London and had access to an immense variety of chocolate in all its glory. I was in heaven! I travelled widely, mostly backpacking and camping but always saved a little to secure my chocolate: be it a single, exquisitely crafted bonbon which would be served with gloved hands and placed in a tiny teal box at Patrick Roger in Belgium or a Gran Couva Bar from Valrhona at Fortnum and Mason's in London. I had no idea I would one day live in Trinidad where the beans used to make these chocolates actually came from.

The next chapter of my life saw me training as an accountant and securing a job at Barclays Bank where I met my future husband. His twinkly eyes and exotic accent swept me right off my feet and I was hooked on him and living in the Caribbean!

Chocolate found me in Trinidad. I was hell bent on doing something very different to what I had been doing; not being entirely sure what that something different was. Serendipity led me to this point.

My future mother-in-law was throwing a dinner party and asked what I would make, and I rather confidently said: I will make some chocolate truffles. I had never made a truffle in my life and that was the next chapter of my chocolate journey. I made truffles with coconut and rum and they were a hit! At this point I was pretty clueless that Trinidad and Tobago was The place for fine flavour cocoa, some of the best on the planet.

I started making more truffles as hostess gifts which I would package in beautifully handcrafted boxes with pretty bows. I was happy to be creating, playing with flavours and having fun. I had no intention at this stage to make a business out of it. A friend of mine asked if I could make some for her uncle and I obliged and she then encouraged me to take some orders. She was so convinced that there was something in my little experiments. I guess it did not take too much of a nudge: what could be better than playing with chocolate all day long!
I took my first orders at Christmas time in 2008 and one of those boxes was gifted to Brian Macfarlane through a mutual friend. The ride from there has been a roller coaster ever since.

Somewhere around this time, I began researching cocoa in a more serious manner: everyone kept telling me: Trinidad has the best cocoa!! I was using Belgian chocolate as the foundation for my truffles. There had to be a way of securing chocolate made in Trinidad from Trinidadian cocoa beans. I stumbled upon a professor from the University of Pennsylvania on the internet and had so many questions. He had visited Trinidad and had a huge interest in the cocoa grown here and asked why I had not got in touch with the Cocoa Research Institute at the University of the West Indies: the best brains in the world when it came to cocoa, flavour profiling and chocolate in the world; right here in Trinidad. The biggest names in chocolate around the world would come to Trinidad to learn about cocoa and chocolate from these scientists.

I made an appointment with Dr. Darin Sukha of the Cocoa Centre at the University of the West Indies and turned up one sunny February afternoon with my little picnic basket and some truffles that I had made. I had no idea that he was a rock star in the chocolate world. He still reminds me of that day, ten years ago when I turned up in a frock with a picnic basket; this out of place Singaporean girl with a funny accent, and a glint in her eye with a passion for chocolate and complex flavours. The Cocoa Centre has been one of my greatest allies in this journey. Serendipity. I was hooked. I would spend the next few years working with Dr. Sukha and his team to work out how best to go about showcasing this valuable commodity to the rest of the world.
Are you self taught or trained in this business?
I began as a chocolatier, teaching myself using both Belgian chocolate and then couverture chocolate. I was maniacal about learning how to make chocolate from the bean and was trained one on one by Dr. Sukha and his team. At this time, the sale of cocoa beans was strictly controlled by the Cocoa Board and it was impossible to buy beans directly from cocoa farmers here in Trinidad. I continued making my truffles, always with the ambition of one day creating my own chocolate to make bonbons and bars.

In 2013, I had the opportunity to attend Advanced Chocolatier Training at the atelier of De Zwarte Vos in Dienze, Belgium. This was an initiative of the Centre for the Development of Enterprise under the European Union and I was invited as one of the top seven chocolatiers in the Caribbean.
Since then, I have been involved in ongoing training with the Cocoa Research Centre in bean to bar chocolate making. I have completed three courses, the latest being a Train the Trainers course in February 2018 with Regis Bouet, a master chocolate maker and pastry chef who worked for Valrhona for over twenty years. I was selected as one of the top chocolatemakers in Trinidad and Tobago.

The market for Trinidadian cocoa beans has opened up significantly and in the past two years, I have been making my own bean to bar chocolate using the skills I have learnt with the help of both our local experts as well as European chocolatiers and chocolatemakers.
You were an auditor, do you miss that aspect of your life or has chocolate making become your life?
I do miss the cosmopolitan London life every now and again, but I am here now, doing what I love and working with outstanding people. It is an opportunity that could only have materialized right here in Trinidad: an opportunity that I recognized and decided to run with.
I do what I do because I adore chocolate: I play, I cry and I work to absolute and utter exhaustion to do justice to Trinidad's cocoa beans and seek to do the best that I can to surprise and delight my customers with each handcrafted bar or bonbon.

I strive to do the best that I can at every step of the way; from selecting the best beans to asking for help ( I ask for a lot of help...) to creating local and cosmopolitan flavours and designing beautiful truffles and bars. I build alliances and collaborations in the spirit of showing the world what we have and what we can do with a fine commodity, the cocoa bean. Not just any cocoa bean, but Trinitario cocoa beans, lovingly dried and fermented and roasted, and shelled and sorted, and ground, and tempered and made into food: food that nourishes and delights.
Why choose chocolate and not some other product?
My intention when I decided to come to Trinidad was to contribute to Trinidad. I wanted to work with a Trinbagonian product or commodity and the people of this country. I have seen this as a way of giving back to the country that I now call my home.
Do you source your ingredients locally or overseas?
Most of my ingredients are local, chief of which are the cocoa beans I work with. I do use some ingredients from away, for example my rose petals and lavender flowers for my bars and truffles. We have high quality local ingredients like passion fruit, sorrel, oranges and grapefruit so there is hardly a need to look elsewhere for my stock ingredients.
What sets your chocolate apart from others on the market do you think?
I inject a heavy dose of fun and whimsy in my chocolates with unusual flavour combinations including pistachio and cardamom for Taj Truffles, lime and black pepper for 'Limin', and passion fruit for both my bonbons and bars.

I have created bonbons with over 50 different flavours to date  and 18 chocolate bars (Gina's Midnight Hummingbird) with inclusions like pink grapefruit, lavender flowers, passion fruit and rose petals.

My aim is always to please my customer and I accept all orders: no order is too big or small and I ensure that quality is always at the forefront. I enjoy a challenge and am delighted when a customer has a specific request for a flavour combination which I have never created before.
How long have you been making chocolate ? And what lessons have you learned about the industry and yourself?
I have been making chocolates for the past 12 years. I think it would be accurate to say that every time I create a new chocolate, I am learning about myself: what I like, what flavours sing to me; the techniques that I need to perfect to maintain the high standard that I set for myself. I have been told on more than one occasion that I may be my own worst enemy; but as they say, no one can set your standards: you alone can know what you demand of yourself and how far you are willing to go to achieve those lofty heights. I am a work in progress just as my chocolates are and at this point in time, I am doing the best that I possibly can.

The industry in Trinidad and Tobago has been developing in recent years. My aim is to contribute to that development through meaningful collaborations and the sharing of common experiences and knowledge. This industry belongs to Trinidad and Tobago and it is up to us to nurture it, appreciate it and to understand what we have in terms of our beloved cocoa.
Any milestones to talk about?
I was invited to showcase Gina's Chocolates at The Summit of the Americas (Trinidad, March, 2009), by the Government of Trinidad and Tobago. My chocolates were given to President Obama: that was definitely a high point and laid a good foundation for my self-confidence and a 'can do' attitude to chocolate.

I was also invited to prepare gifts of chocolate for every Head of State and Foreign Minister at The Commonwealth Summit (Trinidad, November 2009), by the Government of Trinidad and Tobago.
I have worked with local estates to source and select my beans and have developed my branding and packaging concepts from scratch. The birth and fruition of Gina's Midnight Hummingbird has been a significant milestone for me and it never fails to amuse me every time I think about how this Singaporean girl ended up making chocolate bars from bean to bar in Trinidad!
What about challenges and how did you overcome them?
I love a good challenge: be it collaborating with graphic designers to create new packaging or dreaming up new flavours for my chocolates. It is all work in progress and I don't think you ever fully overcome all challenges: be it juggling chocolate making with a family, running the household or maintaining loving relationships. These are all little parts of the human puzzle and what it means for me to be human. Success and failure is relative and is part of day to day living. There are days when you think that you are crashing and burning and then you receive a beautiful note from a customer telling you how your chocolates are little pieces of heaven; and all is well in the world again. The key is to keep going with a spirit of determination and hope, believing that you are making a difference, no matter how small.
What advice would you give to young entrepreneurs?
Work hard and persevere. You might think that you have the brightest ideas but unless you take that first step, you will never know if it is in fact something that will fly and help you grow on your journey. Develop meaningful collaborations and remember that no man is an island. We cannot achieve nearly as much if we are jaded and not open to new ideas and change. Most of all, do something that you truly enjoy and love so that on balance, this entrepreneurial adventure gives you joy and fills both your financial and emotional bank accounts: accounts that you can draw on when the going gets tough.
What next can we expect from you?
Who knows! That is the million-dollar question! I find the creative process exhilarating. Most of my days are filled with business-as-usual activities like making chocolates, filling orders, taking and posting photos on social media. Every so often I get an 'ahuh' moment when all I want to do is drop everything and run with my latest plan or idea. Balance is not something that exists in my mind very often; good or bad, again it is something that I work on each day. So, just as I have worked in a number of different industries, in different countries from the corporate to the entrepreneurial, I may just surprise myself with something new and different in the next ten minutes or ten years! C'est la vie!
---
Older Post
Process, Recipe and Equipment Question and Answer by Esteemed Panelist Reyna Flores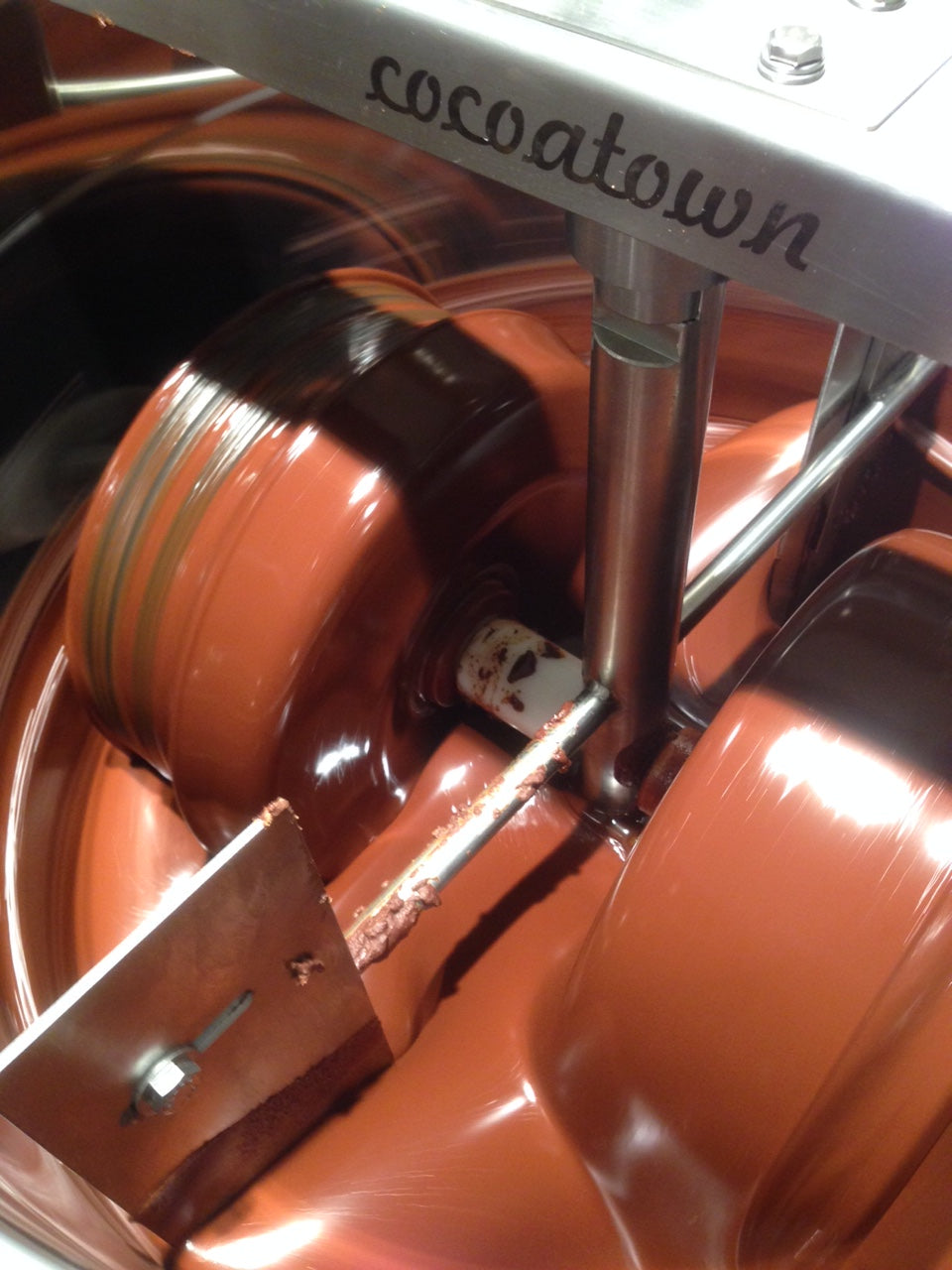 Newer Post
Meet The Presenter - Dr. Kristy Leissle