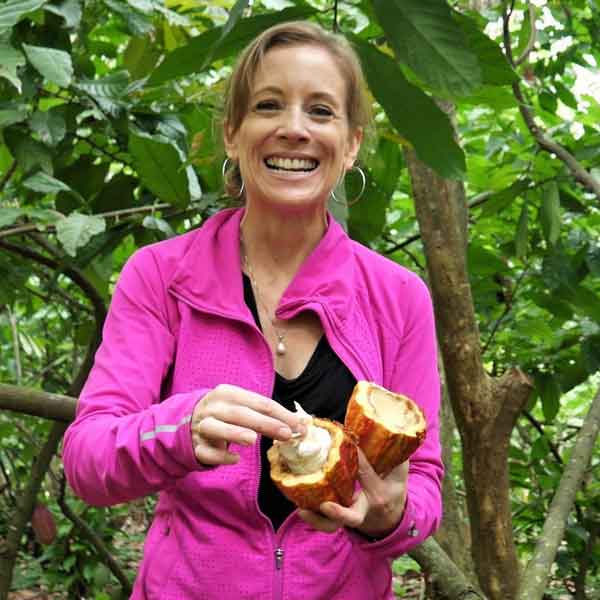 Meet Kim Wilson
Meet the Presenter Kim Wilson - 
Collaborating Across the Cocoa Value Chain
Kim Wilson is Co-Founder of Good King Snacking Cacao, a Seattle-based, woman-owned, social purpose corporation. They partner directly with cacao farming communities (primarily women) to help them earn 50%+ more income on top of fair trade prices through food processing in their communities.
Based on her work with Good King, in 2021 she co-founded Cocoa Future Collaborative, a nonprofit organization working with women in cacao farming communities to create semi-finished and finished cacao-based and chocolate products for local and international markets.
Join Kim and CocoaTown Saturday, May 20 for an INFORMATIVE and INTERACTIVE webinar to exchange ideas for better collaboration from farm-to-table.
Topic: Collaborating Across the Cocoa Value Chain
Presented by: Kim Wilson from Cocoa Future Collaborative
Date: Saturday, May 20
Time: 10 am – 12 Noon Atlanta time (GMT -4)
Location: Virtual  
---
Older Post
Collaborating Across the Cocoa Value Chain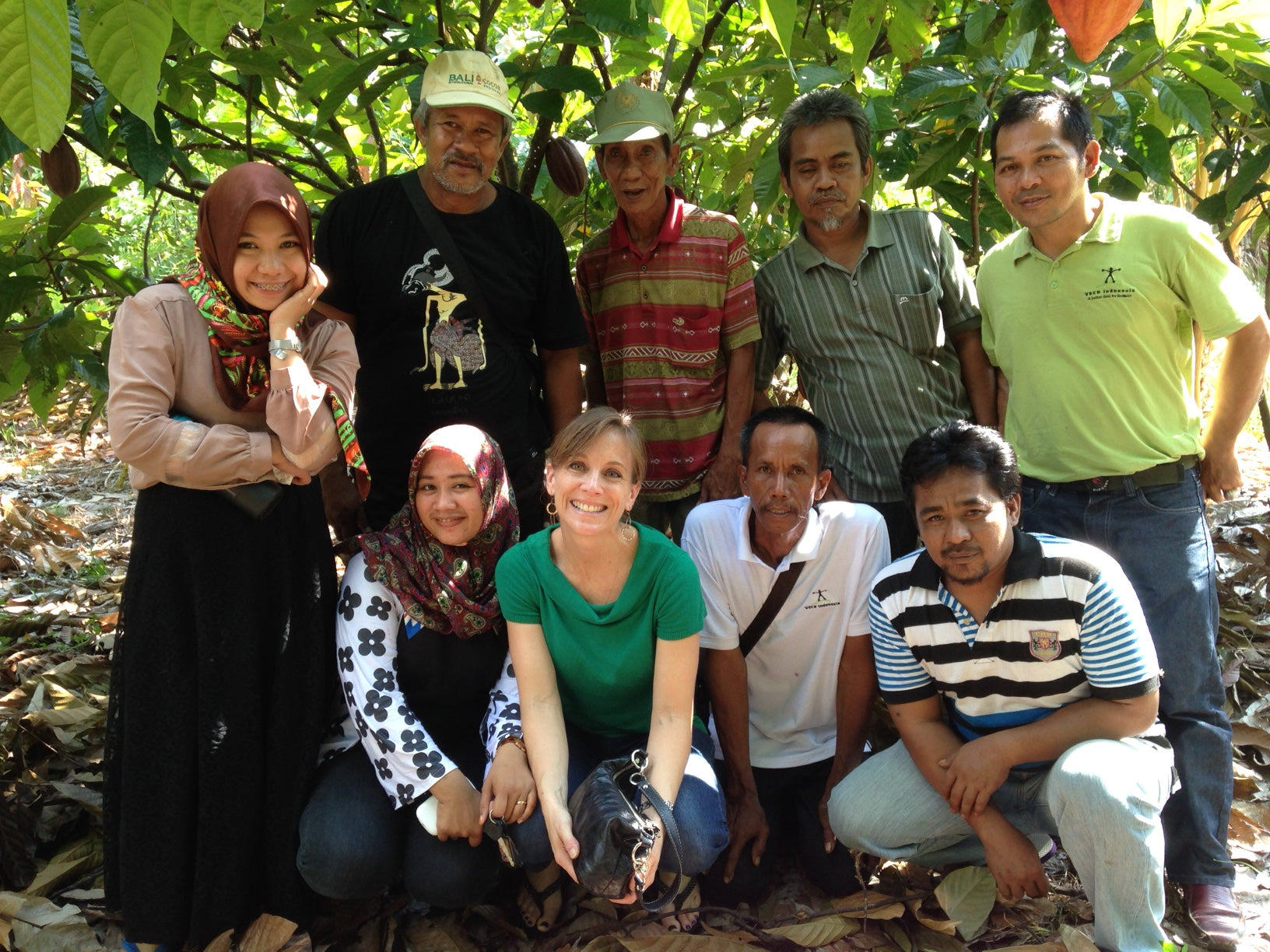 Newer Post
Measure the Effectiveness of Your Online Presence