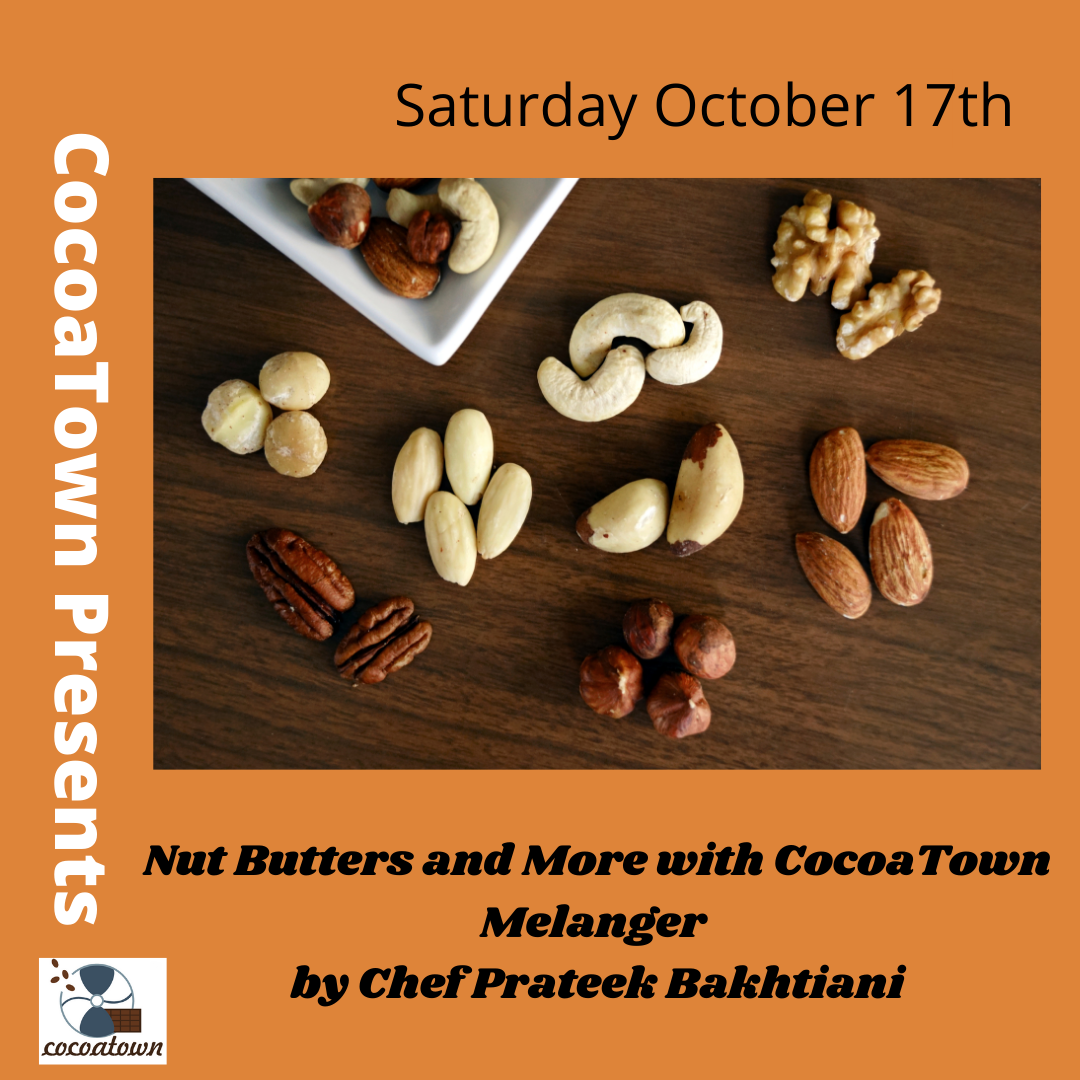 Nut Butters & more with CocoaTown Melanger By Chef Prateek Bakhtiani
CocoaTown Presents Nut Butters & more with CocoaTown Melanger By Chef Prateek Bakhtiani of Ether Chocolat
As a part of our Empowering Chocopreneurs© webinar series we are excited to present Nut Butters and More by Chef Prateek Bakhtiani of Ether Chocolat.

Did you know that your melangers and grinduers can be used for more than just chocolate? You can expand your revenue stream without purchasing different equipment.

In this webinar, Chef Prateek will show the following:
M

ake a basic 100% Nut Paste 

Nut Pastes v/s Nut Butters: Additives, flavor regulators,  salts and sugars               

Artisanal Nut Butters: regulating fats and texture 

Nut Butter applications: Praline v/s Duja v/s Spread.

Talk through some recipes

Time for Q&A 
He will also share some of the recipes in the webinar. 
Recipes: Please access the recipes shared by Chef Prateek Bakhtiani through the link
- Chef Prateek Recipes
Oct. 17th - Saturday 10:00 am to 12 pm Eastern Standard Times US  
Please feel free to share this message with your friends and contacts who can benefit from this webinar. 
Like us on our social media, subscribe to our email list & our
youtube channel
and read our blogs for information on our future webinars.
2 comments
---
Older Post
Meet Scott Johnson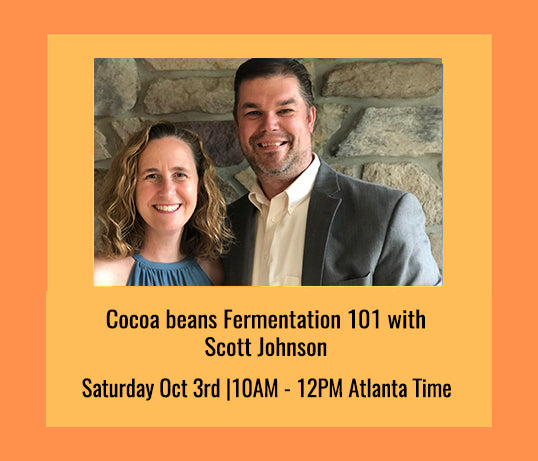 Newer Post
Q&A from the Cocoa Beans Fermentation 101 webinar with Cocoa Expert Scott Johnson