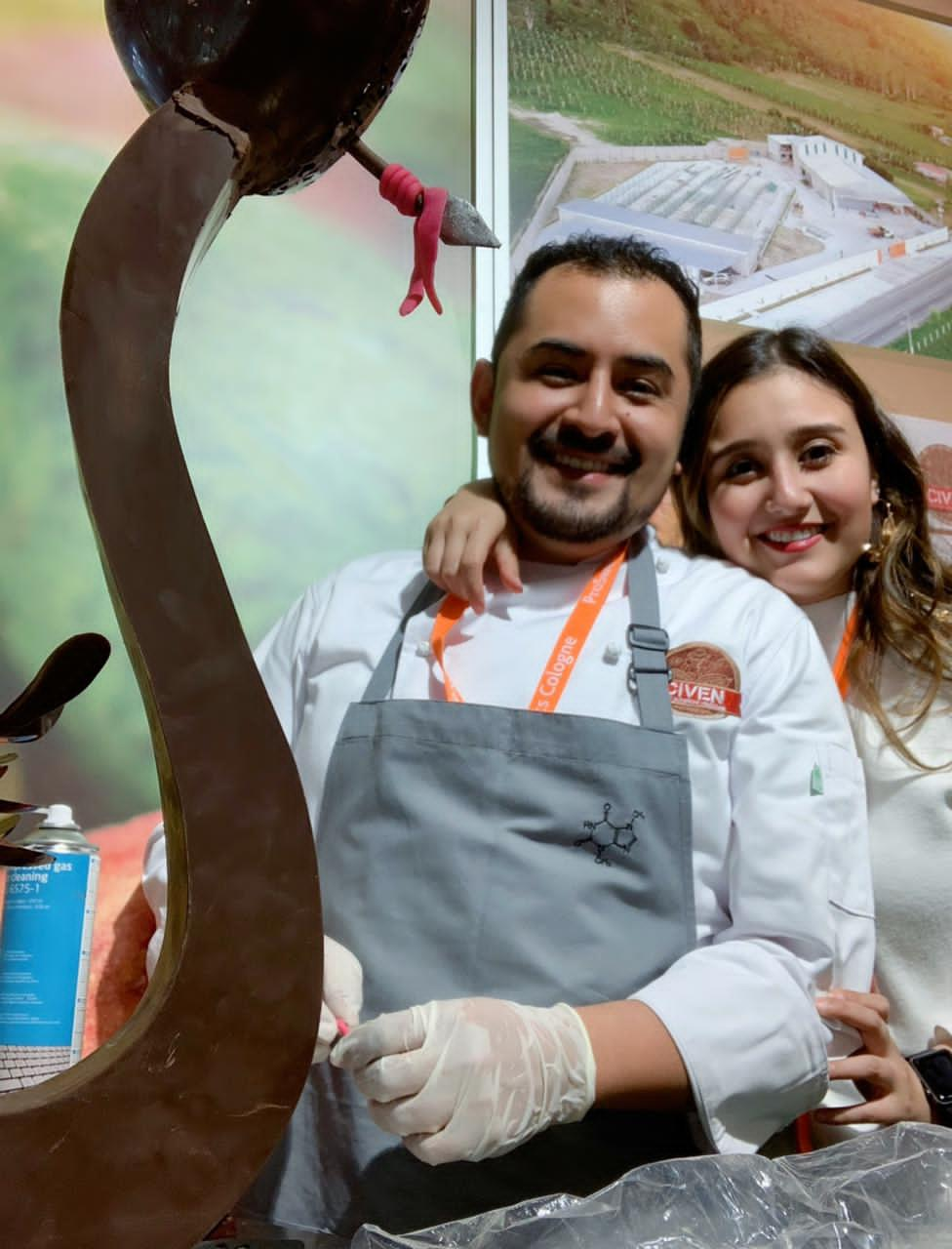 Meet Karen Cordon & Christian Martinez
Meet Karen Cordon & Christian Martinez
Chocolate maker Christian Martínez from Mexico has a Bachelor's degree in Gastronomy. He is a developer of chocolate based products in the Bean to Bar industry. Chris is a producer of origin chocolates and manufacturer of cocoa derived products for different chocolate and pastry companies.
Guatemalan chocolate maker Karen Cordón is an Engineer in Food Science and MBI with a specialty in Project Management. She is a specialist in quality management systems and development of new products in the food industry.
Together, they form a multidisciplinary team, providing complete support in the development of new products and their production in Mexico and Guatemala.
Quote from Karen & Chris - "Cocoatown has been the most important support for the innovation and development of chocolate derived products in our journey. For us experience is in the mind, creativity in the heart."
Join Karen and Chris for this informative and creative webinar.
Topic: Tempering Tips & Tricks for Tropical Climates
Presented by: Chef Christian Martinez from Mexico and Food Science Engineer Karen Cordon from Guatemala
Date: Saturday June 19, 2021
Time: 10:00 am - 12:00 pm Eastern Time USA (GMT-5)  
Here is the link to register for webinar recording -  https://forms.gle/hFATB5smGxSZnozb7
---
Older Post
Tempering Tips & Tricks for Tropical Climates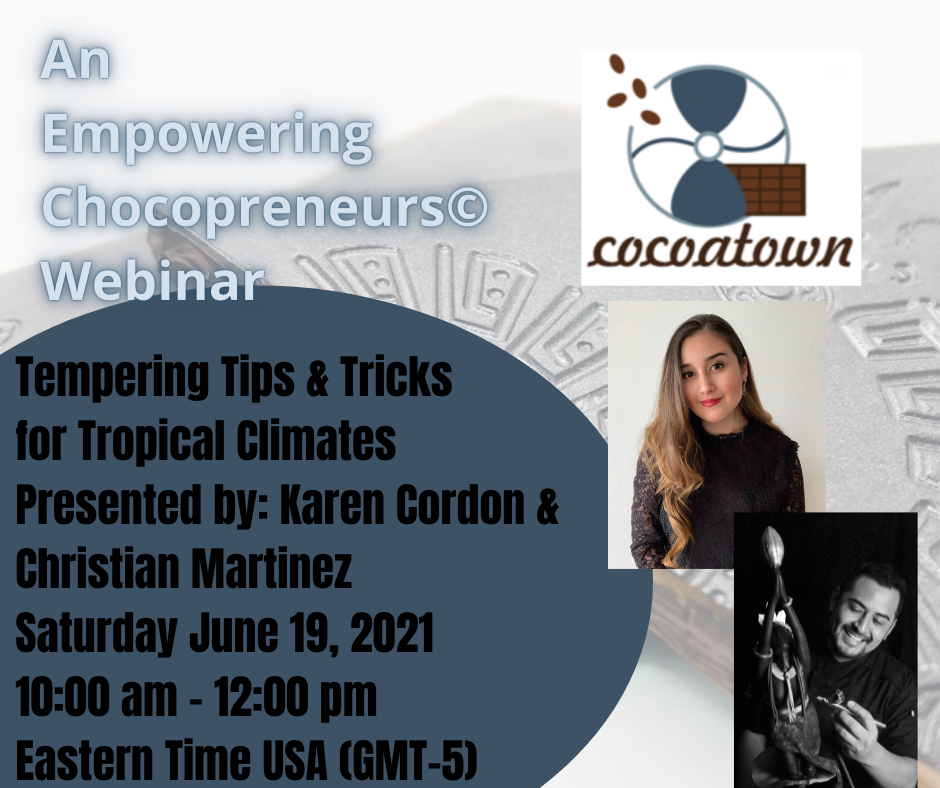 Newer Post
Empowering Chocopreneurs© Networking Event